Two CDs to answer critics.
9ice has revealed that he's dropping a double album titled 'CNN' and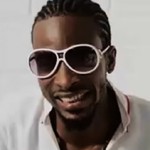 'GRA' in March next year. Speaking about the inspiration behind the albums the singer said, "There has been a lot of negativity about me of late. So I'm using one to cancel all negative stories about me spread by my enemies. The other is a charge to move ahead no matter what [has] been said about me". Each album will contain eight tracks.
Courtesy: MTV Base