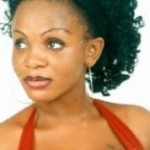 Cossy Orjiakor is in the news again but this time for a good reason as she is set to launch her music career with a 16-track album in Lagos.
Cossy who is renowned for exposing her large breasts has said the time was ripe for her to announce her presence in the music industry with the launch of her album, titled Bad Girl Zone (BGZ) on the sea slated for December 15.
The actress with a reputation for being unique informed on why she decided on such a jamboree of an album launch.
"I am a fun loving person; nothing beats the fun and hype you get in a boat cruise. My friend, Captain Tony Prest has given us a boat for that purpose, so I am launching it in a boat. I want to have a life band perform", she quipped.
Cossy who promised to give free tickets of the album launch to her followers on twitter posted this on her account: 'My album launch is Dec 15. Venue… in the sea… Prest Boat Cruise… life band… buffet… and lots of take home gifts… 1st class affair.'
According to the controversial movie star, her music is a combination of R&B, hip-hop and a mix of all genres of music. Some of the tracks in the album include 'You want me' and 'Bad Girl Zone,' produced by modizzle.
The movie star turn musician is said to have built a house in Lekki recently with her name inscribed on it apart from other properties she owned in Abuja.